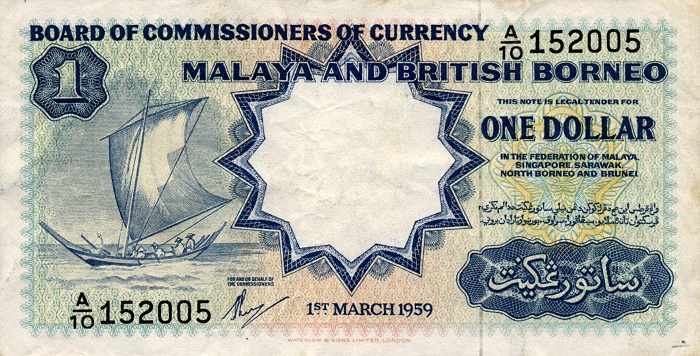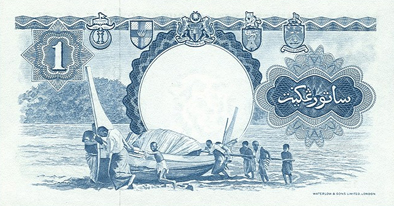 One dollar Malaya and British Borneo, 1st March 1969 (Source).
This blue dollar note shows a sailing boat and the State emblems of the Federation State of Malaya, Sabah, Sarawak, Brunei and Singapore.
All 1, 5 and 10 dollars were printed by Waterlow and Sons. Waterlow and Sons Ltd was established in 1810 and become one of UK's largest printers of stamps and bank notes as well as more general printing.
–
Title:  One dollar Malaya and British Borneo
Designer: nil
Type of Graphic: Currency
Client: nil
Printer: Waterlow and Sons Ltd
Date: 1969
Dimensions: nil
Technique: nil
–