We are writing to share some exciting news about Malaysia Design Archive. Because you share our passion for visual culture, arts, design, history and politics, we hope you will similarly find excitement in this development.
What is MDA
Malaysia Design Archive (MDA) started with an idea: that art and design are not just about aesthetics, but carry meanings and values communicated in a particular space and time. We started collecting design artefacts through Malaysia's history – from searching through antique flea markets, getting in touch with collectors to digging wide and deep online. We then categorised, analysed and shared them with the larger public, with the hope that we will begin a more critical engagement with design and how it is connected to our historical, social, cultural and political landscape.
Since we started in 2008, MDA has become the most comprehensive online digital repository on Malaysian visual culture. Scholars, designers, artists, and the general public come to the site for ideas, inspiration and critical reflection on how design is intricately linked with our evolving history. All of this, we did with our own time, resources and a crazy amount of commitment.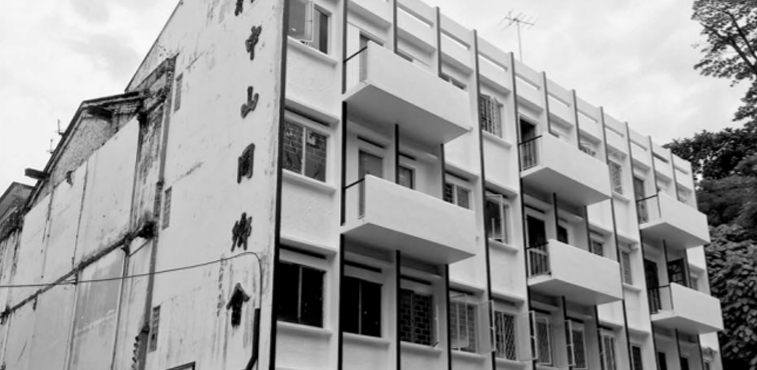 From a digital to a physical space
We are now ready to take on the next step, and set up an open, collaborative, archiving centre in Kuala Lumpur. We envision the centre to be a space where designers, researchers, artists, kids and anyone interested in design and visual arts can walk in, find out more about visual culture and its intersection with politics and history, browse through the materials we have collected, learn archival skills, share their ideas, collections and knowledge, participate in workshops, talks and community activities, and organise related events – with the aim of deepening the interest in this area.
The Archive Collection
The MDA Design Centre is the first archive in South East Asia to house original works from the 1980s and 1990s by design gurus that shaped the visual culture in Malaysia and contemporary works by established younger designers from 2000s onwards. We will also develop collections on architecture, art, digital history, photography and publications in the near future.
We're excited by both the support and potential of growing this collection into a significant resource that can be accessed and shared to create an open platform for collective critical engagement with visual culture.
Your support
To realise this big dream (to us, it feels really big!) – we need your support. Your donation will go towards rent, possibly hiring a small team to keep MDA open 5-6 days a week, feeding our hardworking volunteers, pay for electricity and internet, purchasing proper archiving equipment, developing innovative educational programs as well as kickstarting our advocacy work to revise our national education syllabus on art and visual culture.
One-off Donation: Any amount
Your donation will be contributing to our rent (RM1100 per month), the maintaining of the space, equipment as well as the archive storage.
ACCOUNT HOLDER: MDA VISUAL CULTURE ARCHIVE SDN. BHD.
ACCOUNT NUMBER: 5641 9158 1933
BANK NAME: MAYBANK
BANK BRANCH: 62-66, JALAN SS 21/35,
DAMANSARA UTAMA, 47400 PETALING JAYA,
SELANGOR, MALAYSIA.
BANK SWIFT CODE MBBEMYKL
Thank you!
Thank you very much for considering our call for support. We hugely appreciate your support in making MDA what it is so far, and recognise that it is through the work of different actors and supporters in this field that helps to grow the field of visual culture and also deepen our understanding of history in this country. We hope that you will share in our nervous excitement about this next step, and help us make it happen.
Looking forward to hearing from you.
Warmest,
Ezrena, Jac & Simon
The MDA team