The indigenous community has a large role in shaping the graphics, arts and crafts movement in the country. 'Gerai OA' actively documents, revives and revitalises the indigenous craft heritage of Malaysia. Gerai OA conduct research, lectures, craft workshops and training sessions throughout Malaysia for and with the Orang Asal (OA), the indigenous minorities of Malaysia. This section explores the different indigenous community, their crafts and contributions toward the design heritage in Malaysia.
Indigenous Community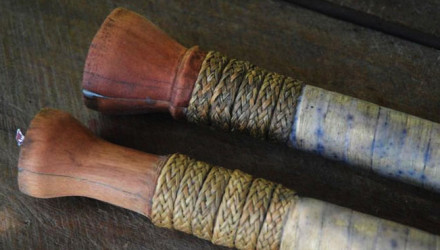 The Semelai are part of the Orang Asli, the indigenous minorities of Peninsular Malaysia. The Orang Asli constitute less than 1% of the Malaysian population.
Gerai OA is a volunteer-run, mobile stall selling crafts, books and other materials by and about the Orang Asal (indigenous minorities) of Malaysia. And 100% of the sales price is returned to the artisan, their businesses or NGOs. For more info, go to www.facebook.com/geraioa
Photo credits Khing Su Li / Reita Rahim