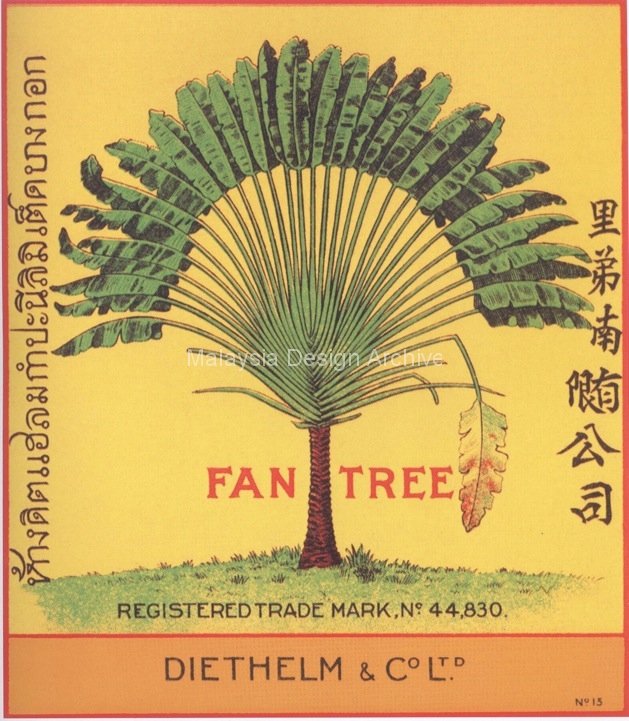 The Diethelm Keller Group's origins date back to the 1860s when two Swiss pioneers ventured to the Far East: Wilhelm Heinrich Diethelm settled down in Singapore, while Edward Anton Keller went to the Philippines. The businesses set up by the two entrepreneurs developed over time into successful familiy enterprises.
While the Diethelm Group was mainly active in Thailand, Singapore, Malaysia and Indochina, the business of the Edward A. Keller Group was concentrated in the Philippines, Korea, Hong Kong, China and Australia.
Although family and business ties between Diethelm and Keller date back to the beginning of the 20th century, the two Groups formally joined forces by forming Diethelm Keller Holding only 100 years later, in June 2000.
The fan tree or traveller palm is the symbol of Diethelm Keller Group. The fan tree is strong and enjoys long life. The circle of branches and leaves embraces the group's activities. The red colour reflects the Swiss heritage. And the fan tree stands for Asian roots.
More Diethelm logos here.
(Source)
–
Title: Fan Tree, Diethelm & Co
Language: Chinese, Thai, English
Designer: nil
Type of Graphic: Logo
Client: Diethelm
Publisher: nil
Date: 1900's
Dimensions: nil
Technique: nil
–