Essay by Dr. Fiona Lee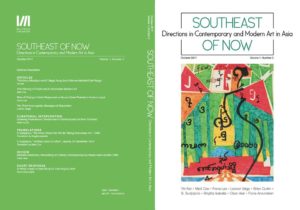 How have arts practitioners, broadly construed, responded to recent street protests in Kuala Lumpur? How do their engagements with protests constitute political interventions? I address these questions by considering three artists: A. Samad Said (writer), Sharon Chin (visual artist), and Fahmi Reza (street artist). These artists respectively inhabit multiple publics including the Malay language and literary scene; the global contemporary art scene; and online activist and street art spaces. Drawing on Samia Mehrez's notion of translating revolution, I read these artists' responses as translating the multiple meanings of street protests into different sites, communities, and spaces. Understood as such, their responses invite us to consider how acts of social change are sustained and improvised beyond the fleeting events of demonstrations. 
Southeast of Now: Directions in Contemporary and Modern Art in Asia,
Volume 1, Number 2, October 2017, pp. 65-90 (Article)
Download article (pdf)
Dr. Fiona Lee is a Lecturer in English at the University of Sydney. She researches and teaches in the fields of postcolonial studies, 20th- and 21st-century literature, and cultural studies. Her research explores the history of decolonisation and the Cold War in Southeast Asia, with a particular interest in Malaysia and Singapore, through the prisms of literature and the arts. From 2014–16, she held a postdoctoral fellowship in Cultural Studies at the Asia Research Institute, National University of Singapore. She can be reached at fiona.lee@sydney.edu.au.