Mass Grave of The May Thirteenth Riot in Sungai Buloh Leprosarium: Segregated Memories and Abandoned Monuments in an Othered Space
A talk by POR Heong Hong
Independent Scholar
13 May 2017
___
As part of our new CounterCartographies initiative to understand visual culture in relation to the politics of space, we are organising a series of talks to help kickstart discussions that might lead to the formation of a research cluster to consider alternative and imaginative ways in which the city can be understood.
On the 48th anniversary of the May 13th riot, this presentation by independent scholar POR Heong Hong aims to untangle the memories of the 1969 May Thirteenth riot in Malaysia in relation to a site of memorialisation. She does so by reading and studying the mass grave of the riot's victims, which is located inside the Sungai Buloh Leprosy Settlement (SBLS), as an archive of the event.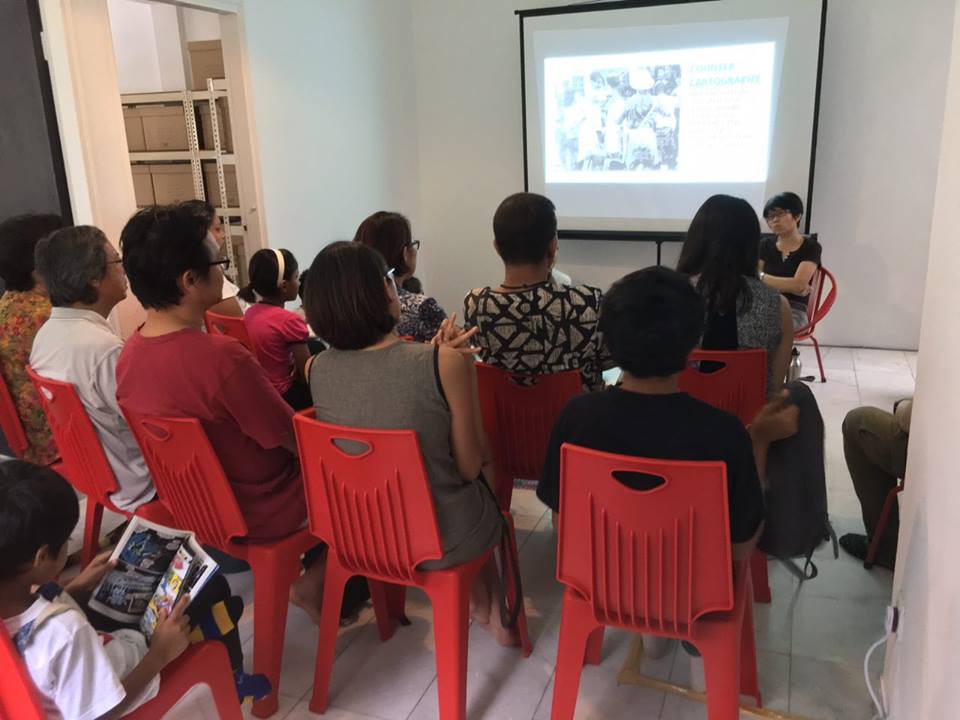 Contemporary Malaysia's politics have been profoundly shaped and overshadowed by the May Thirteenth riot. Because the public has been denied access to related archives, the mass grave thus constitutes an important source of information regarding the riot.
Located in Klang Valley, SBLS is not only home to those who are afflicted by leprosy and those who have survived the disease, it also houses burial sites for both the deceased leprosy patients and the political victims who died in the state-sanctioned May Thirteenth riot in Malaysia in 1969.
Historically speaking, leprosarium is a medically designed space for segregating the pathologized "others" in both colonial and postcolonial era, it was built as such so that those who lived inside were to be out of sight. The fact that the mass grave of political victims of the May Thirteenth riot, which was built "by the courtesy of the Malaysian government", is found in the same space, yet remains unknown to many, raises several questions:
Why SBLS was chosen as a burial site for the bodies of May Thirteenth victims? What are the links between medically produced others and political others in such a space? If a cemetery is meant to contain monuments of the departed so that the living can memorialise the dead, what does burying May Thirteenth victims in a segregated space like SBLS imply? How does the location of the mass grave affect memories and memorialisation of the riot?
By using May Thirteenth mass grave as a case study, this presentation attempts to tease out the connection in the locality of cemetery, social taboo, memory and political violence. In addition to reading the architecture and the space of the mass grave, this paper will also include oral histories of the victims' families and the residents of the leprosarium. These interviews reveal the challenges these families faced in finding out where their loved ones were buried after the riot, and how they relate the riot and their post-riot lives to the mass grave.
About the speaker
POR Heong Hong's research areas lie at the intersection of postcolonial inquiry and social and cultural studies of issues pertaining to health, illnesses, medicine, bodies and modernity. She also takes interest in the intersection between healthcare/medicine and space. You can reach her at floody26 AT gmail DOT com