Framing the Beginnings of the M+ Architecture Collection
A talk by Shirley Surya
13 July 2017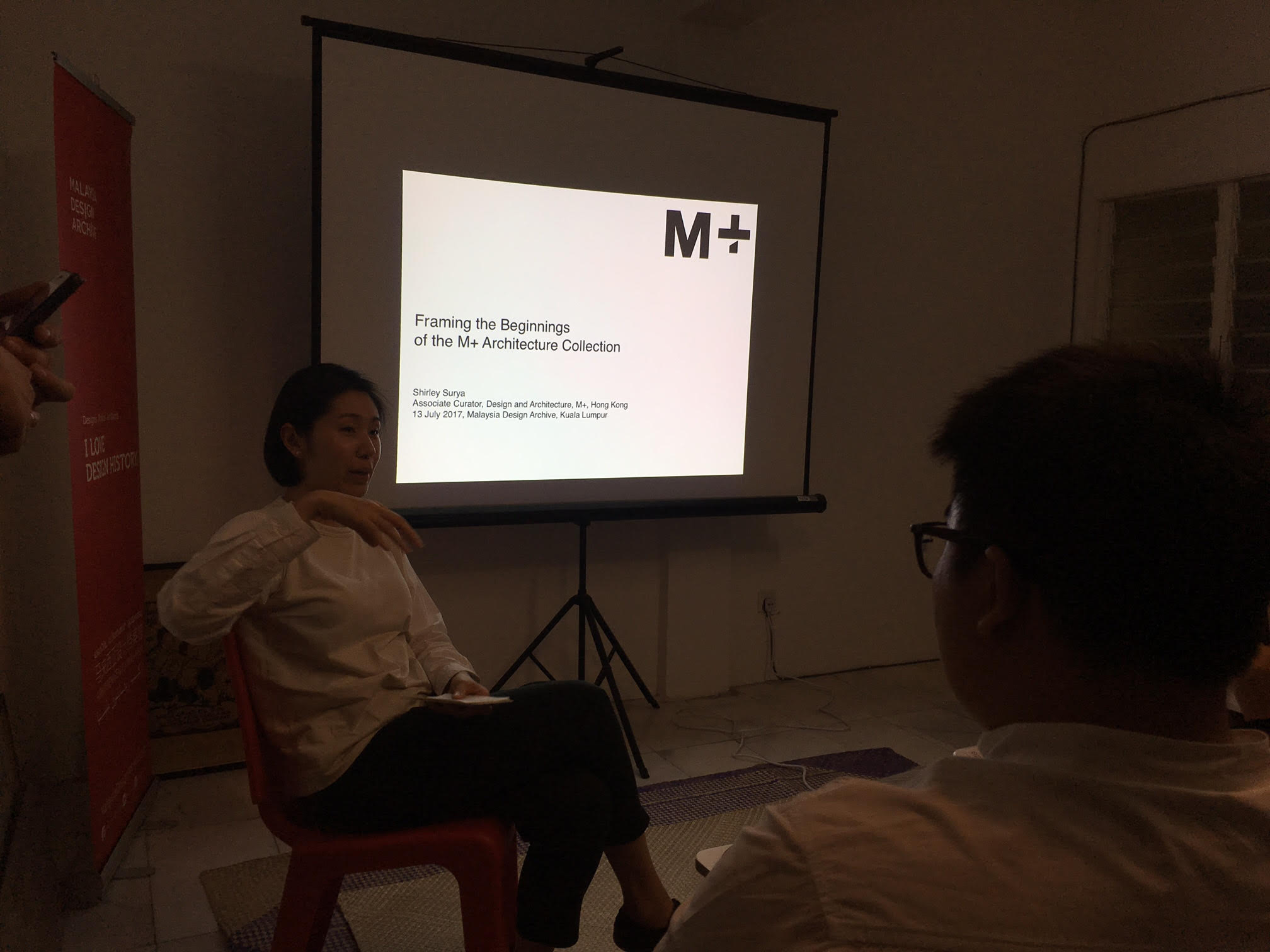 As a museum for visual culture – encompassing visual art, design and architecture, and moving image – M+ has placed collection-building as a priority before the completion of its main building at the end of 2019. Its permanent collection would reflect the institution's priorities, values and methodology, informed by its remit as a museum rooted in Hong Kong and Asia, with a global perspective and capacity of revealing narratives distinct from collecting institutions worldwide.
In the face of a changing cultural landscape, the museum, however, cannot be a hermetic canonising machine, but one equipped with the mechanism of sifting through structures of influences, conflicts, and affinities between multiple agents encountered across time and place, from within, and outside, of its collection. But as the grounds continue to shift, the beginnings of M+'s permanent Architecture collection since 2013 have been, and will continue to be, shaped by four interrelated principles derived from its larger curatorial task of having to navigate between collecting for research and display; between the local, regional and global; between the canonical and non-canonical; and between architecture and other disciplines.
About the speaker
Shirley Surya is Associate Curator, Design and Architecture, at M+ – Hong Kong's new museum for visual culture. As part of building the museum's permanent collection, Shirley has researched and acquired works representing key post-war developments in design and architecture in greater China and Southeast Asia. At M+, she co-curated M+'s first collection show 'Building M+: The Museum & Architecture Collection' (2014) and online exhibition 'Mobile M+: NEONSIGNS.HK' (2014), and now leads the M+-Docomomo Hong Kong Architecture Oral History Project.
Outside M+, she has made curatorial contributions to exhibitions such as 'Incomplete Urbanism: Attempts of Critical Spatial Practice' (NTU Centre for Contemporary Art, Singapore, 2016) on the practice of William S. W. Lim, and retrospective on China's earliest independent architectural practice 'Yung Ho Chang & FCJZ: Material-ism' (Ullens Center for Contemporary Art, Beijing, 2012). Her writings on graphic design and architecture have been published in Yung Ho Chang Draws (2015), Design and Culture, Singapore Architect, and The Design Society Journal.
Shirley received her BA in Media Studies at the University of California, Berkeley and MA in History of Design from the Royal College of Art in London.
–
Brilliant talk by Shirley Surya associate curator of design and architecture at M plus Museum of Visual Culture, Hong Kong on 'Framing the Beginnings of the M+ Architecture Collection' at our centre. We took home four of her main points, beginning with how 'design is globally always a local act'. This thinking helps M+ as a museum of visual culture in Hong Kong to develop an active and generous repository. Such a repository comprised of design/architecture, visual arts and moving images is premised on visual culture as an interdisciplinary methodology. This then enables the creation of a more inclusive canon and the telling of much more layered narratives. Thanks for sharing with us the thought processes that went into the building of a collection. We can't wait for M+ to officially open in 2019!