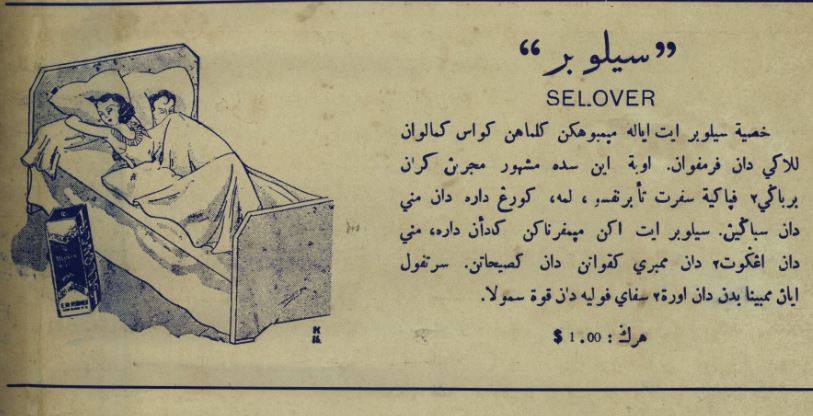 Visual Art Program, Cultural Centre, University of Malaya and Malaysia Design Archive present
Dollars and Sense: Advertising Malay Modernity 1920s – 1960s
By Nadirah Norruddin and Nasri Shah
20 May 2017 
Venue: Piyadasa Gallery, Cultural Centre, University of Malaya
On the occasion of Malay Heritage Centre's (Singapore) exhibition 'Mereka Utusan: Imprinting Malay Modernity 1920s – 1960s', the curators of this exhibition will share and elaborate on a selection of Jawi-script advertisements, editorial cartoons and other features discovered in Malaysia's very own archives and libraries. Centered upon Kampong Gelam in Singapore as an important node within the Malay publishing industry, the exhibition charts impressions of Malay modernity between the 1920s and 1960s as it is told through the lives of cover models, cartoon characters and catchphrases in various newspapers and magazines.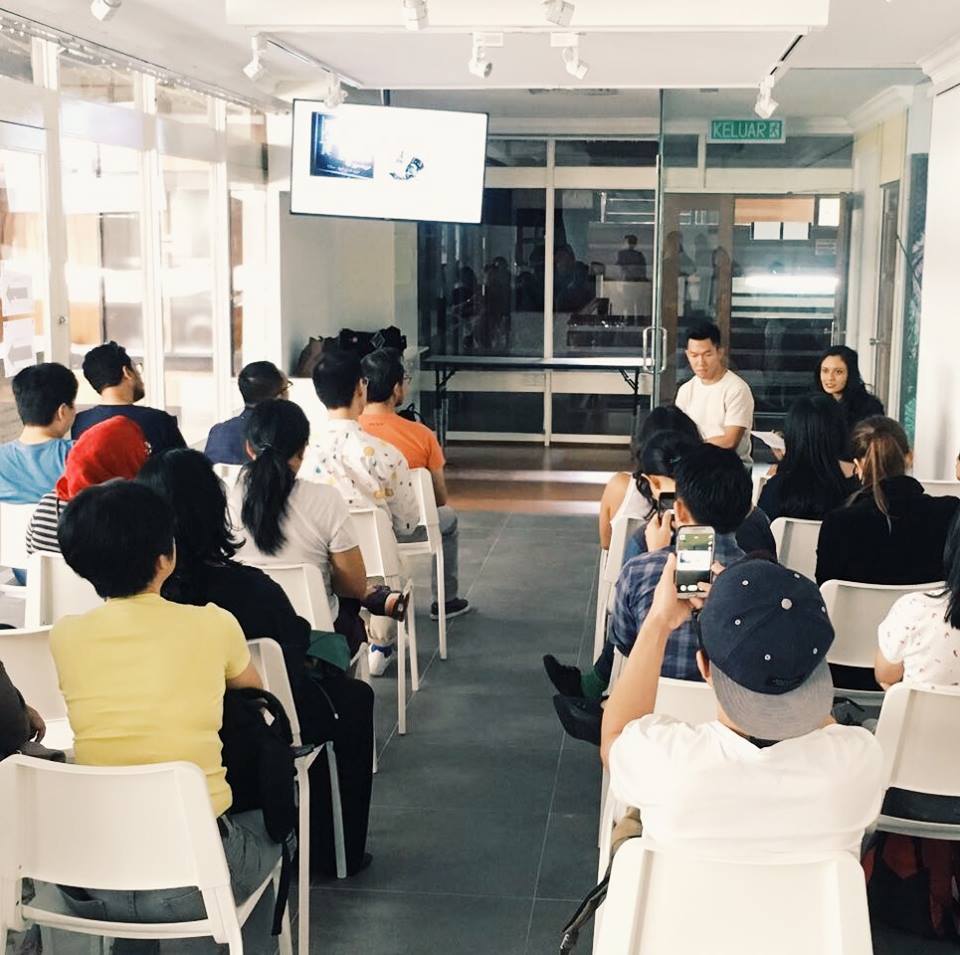 The talk highlighted choice picks from Arkib Negara and Perpustakaan Peringatan Za'ba, University of Malaya. From advertisements for libido-boosting supplements in the 1930s, to promotions of locally-owned products, and erotic Jawi novels to scathing critiques of Malay workers, the material posits an image of Malay modernity that was as much virile and self-sufficient as it was apprehensive and self-critical. Cast against the backdrop of regional and global events including the Great Depression, Malay nationalism and the World Wars, such commercial and editorial impressions of virility, aspiration and anxiety had larger implications on the articulation of Malay identities.
About the speakers
Nadirah Norruddin received a B.A. in History from The National University of Singapore in 2013. Since then, she has been active in the cultural heritage industry and went on to research and curate exhibitions at the Malay Heritage Centre – Kampong Gelam: Beyond the Port Town (2015) and Mereka Utusan: Imprinting Malay Modernity (2016). Her research interests lie in the traditions and cultures of the Malay diaspora as well as Islam in the Malay world. She is currently an Associate Librarian (Singapore & SEA) at the National Library, Singapore.
Nasri Shah is Assistant Curator at the Malay Heritage Centre in Singapore and was co-curator of Mereka Utusan: Imprinting Malay Modernity (2016). He received a B.A. and M.A. in History of Art from University College London and has written for Brack and the Asian Film Archive, amongst others.
–
Image: A 1938 advertisement of libido-enhancement pill 'Selover' – Khasiat Selover itu ialah menyembuhkan kelemahan kuasa kemaluan lelaki dan perempuan.