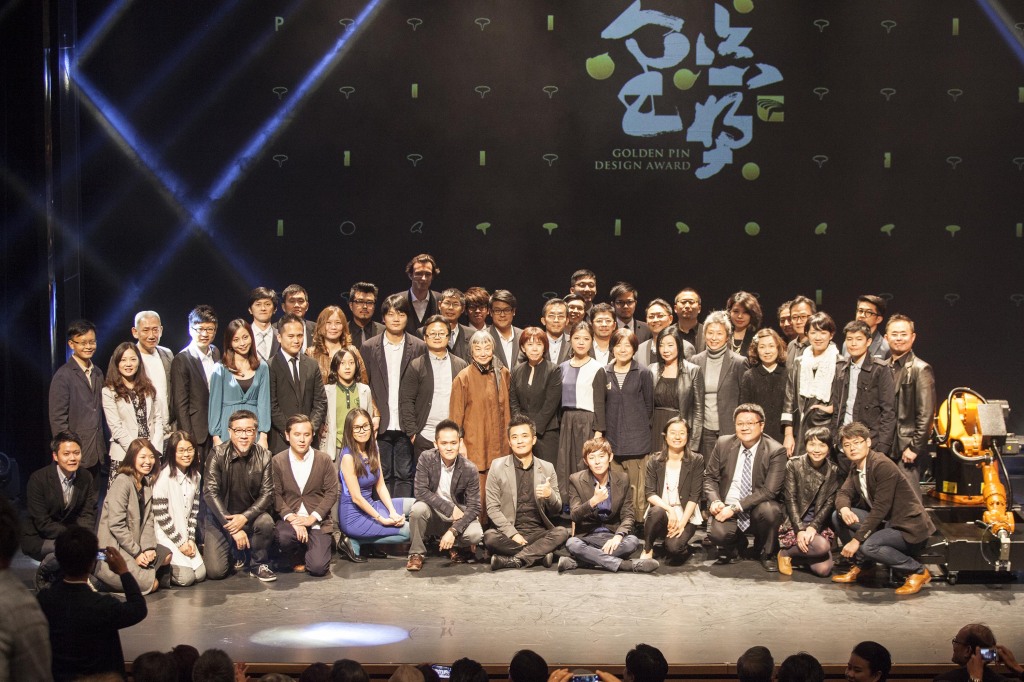 CUTOUT MAGAZINE AMONG 21 INNOVATIVE DESIGN PROJECTS NAMED BEST OF GOLDEN PIN DESIGN AWARD IN 2014, PUTS MALAYSIA ON THE WORLD MAP OF DESIGN
Malaysia's very own independent design magazine takes home a coveted trophy and international recognition for good design under the Award's Visual Communication category
FOR IMMEDIATE RELEASE
Taipei, Thursday, December 11, 2014 – Malaysia's CUTOUT Magazine was picked by international jury members to win Best of Golden Pin Design Award in 2014. Just 21 of 416 nominees from across the huaren (Chinese-speaking) world took home the prestigious trophy in a stunning award ceremony at Taipei's Songshan Cultural and Creative Park tonight.
Jay Lim the founder and principal design consultant of Tsubaki Studio, who won a Best Design award places high standard and quality on CUTOUT, saying, "It took us six years to produce this magazine. We put a lot of effort into this project. It's possible to say that CUTOUT is the only dedicated Malaysian graphic design magazine, and we're grateful that the jury members appreciate the Malaysian design industry."
As the editor-in-chief of CUTOUT, Vivian Toh was emotional in her acceptance speech: "It is an honour to receive this Award. It is the greatest gift thus far, and we thank you for believing in us. I want to think that we've made our parents and our country proud for without them and their support there will be no today. Just like Golden Pin Design Award is a platform for competition and the exchange of Chinese design from around the world, CUTOUT is a platform for designers from Southeast Asia to gain global exposure."
Judged by Tommy Li, brand designer and consultant from Hong Kong, who is renowned for his "black humour" and "audacious" visual designs, said this of CUTOUT: "Although the Malaysian design industry is still in its infancy, this magazine already possesses an international style and contributes greatly to the local design industry as a leader in the field." Li is a multiple award winner himself, having been a recipient of over 580 design awards to date.
The Golden Pin Design Award celebrated its 33rd year by opening up the Award to international submissions for the first time, which came to a total of 1,901 entries. The significance of this Award can be felt and seen expressed through diverse range of works by design studios and agencies from the world over particularly from China, Taiwan, Hong Kong, Macau, Singapore and Malaysia.
For media enquiries, please contact Vivian Toh, 03.4131.3879 or vivian@cutoutmag.com