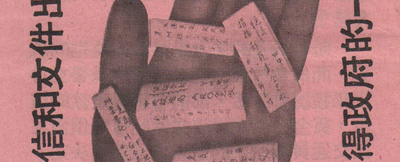 Visual imagery and design is importantly connected to the shifting politics of time. Throughout history, different priorities, sensibilities and sensitivities are embedded in the way things are packaged, communicated, promoted and traded.
This category traces this connection through attention to time and factors in Malaysia's political history in the archiving of available design work.
Click here to view all the political design works in this category or click below for the gallery.